My name is Heather and my husband's name is Mike. Together we are the Shelton's. We were friends for 2 years before we started dating. We then QUICKLY (emphasis on the quick part and no, it was not a shotgun wedding) decided to get engaged less than 4 months later. To move things along even faster, we were married exactly ONE MONTH LATER in viva Las Vegas by a chain smoking Rev Betty – who was at least 100 years old!! All of this makes us experts on marriage, right?? Ok maybe not, but we've been at it for 9 years and it hasn't exactly been easy. We are the polar opposite on most things… if he's hot, I'm cold, he thinks Phyllis Hyman sounds like a bad karaoke singer (it's a crime) and I hate when he uses the word "fleek" – are we 16? We have decided to talk about our marriage OUT LOUD, so take a listen to our weekly therapy session.
Here are some fun facts about us: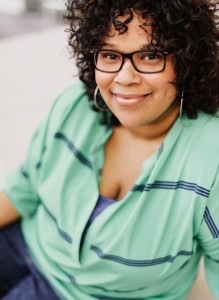 Heather: Originally from VA, I moved to Charlotte and attended UNCC. When I graduated with a degree in Communications, Mike was still in high school – which makes me almost 4 years older than him. He enjoys reminding me of this often. A highlight of my career thus far was my time as a traffic anchor on the local news – bucket list: check! Currently, I am working as a freelance videographer and becoming a YouTube expert on coconut oil.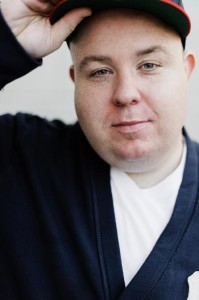 Mike – AKA: The Amazin' Caucasian, is a barber, but when we first met he was a rapper and a youth speaker. He was born and raised in Arkansas where they live and die by the Hogs football schedule. You will never meet a crazier man! Also, he is a leprechaun, so he's kind of like a unicorn. Hit him up on twitter for haircuts: @whiteboybarber. ( @whiteboybarber)
We have one terrorist that I birthed 5 years ago (one and done, THANK YOU!)!
Welcome to Marriage Out LOUD!